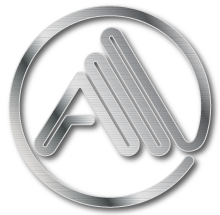 A.M.E.A. was founded in the '50s and soon established itself as an important producer of tooling for the bolts & nuts industry.
Since then A.M.E.A. is a renowned manufacturer in the international market of tools for cold and hot forging, punching and trimming.
Through the years the company has decided to address to a wider range of customers, producing almost any kind of tooling from small to medium size according to the customers' drawings . Manufacturing for steel plants or for the pharmaceutical industry, for plate or plastic moulding, for automotive or for carpentry is not a problem for us, but represents an interesting and stimulating challenge.
A.M.E.A. manufactures tooling in a wide range of materials, always offering the best solutions concerning anti-wear coatings and raw materials in order to provide customers with long-life products.

AMEA has been awarded with ISO 9001 Certification since 1999. The high degree of precision and detail accuracy, the quality and long life of its products, the dynamic and efficient services, make A.M.E.A. a reliable and highly qualified supplier.
Sixty years of experience in manufacturing tools and the use of the most advanced technologies place A.M.E.A. amongst the best producers of punches, dies and general tooling. Accurate quality control procedures guarantee full satisfaction of customers' requirements.
A.M.E.A. 's reputation of reliability and quality manufacturer is also confirmed by the endorsement of many prestigious European companies.